Join Us for the
Florida Section A&WMA
55th Annual Conference & Exhibition
Shaping the Future: Risk and Resiliency
Message from the Conference Co-Chairs
On behalf of the Florida Section of the Air & Waste Management Association and its Board Members, we are very excited about the 55th Annual Conference and Exhibition in Tallahassee! We have a diverse venue of presentations by experienced professionals to keep us all abreast of current industry and regulatory developments. Just when we think we are all caught up with the state of the practice, new issues arise that require us to keep up with the current state of affairs.  One of the primary goals of A&WMA is to help keep our members educated to meet new challenges, as well as work with universities and students to continue to help develop and support new professionals to the industry!  And that is the goal of our conference this year!
We start off the conference with a pre-conference tour of the FSU Magnetic Lab followed by a YP event at Cascades Park. The conference kicks off with an exciting student challenge with a focus on resiliency – we continue to be amazed at the solutions our student challengers bring to each of these competitions every year; this year we expect no less! We are adding an environmental ethics discussion to the program this year, followed by legislative updates. With the increase in severe storms and hurricanes, we are adding a disaster mitigation and recovery panel; the water management and resilience panel will also include new developments in this area. The solid waste, air quality, and waste management forums will also provide the latest developments in these areas such as emerging contaminants  including PFAS.
We are also kicking off a new technology application, the Whova App, which will be used for the technical agenda, bios for speakers and attendees, student information, and many interactive features to keep the conference informative and entertaining!
We look forward to seeing you all there!
Sincerely,
Thank you for Attending the 2019 Annual Florida Section Conference!
The Florida Section had a great turnout for for its 55th Annual Conference and Exhibition (ACE) held on October 29-30, 2019 in Tallahassee at the Florida State University's Turnbull Conference Center. The event offered a number of technical presentations by leaders in their fields, covering a broad range of the hottest issues with participation by representatives from regulatory agencies around Florida, including the Florida Department of Environmental Protection (FDEP). The conference was specifically designed to enhance opportunities for networking and discussion with experts in air, water, and waste. In addition, our Young Professionals group continued with their great networking and social events and our Student programs featured the Student Poster and Environmental Challenge competitions.
Technical Presentations are available to those who attended. We look forward to seeing you in 2020!
Technical Program and Presentations
We are very excited to offer a robust technical program again this year, with a special focus on resiliency. Presentations will address the latest technical, regulatory, and policy issues involving air, water, and waste. Detailed descriptions of each session are included in the Agenda (see link below).  Highlights include:
Keynote address by Dr. Julia Nesheiwat, Florida's Chief Resilience Officer
FDEP Leadership Roundtable
Environmental Ethics
Florida Legislative Forecast
Disaster Mitigation and Recovery
Air Quality Policy and Permitting
Water Management and Resilience
Waste Management Updates and Emerging Contaminants
Solid Waste Forum
Student Challenge on Improving Resiliency
Agenda and Technical Program
Interested in Sponsoring This Year's Event?
As a sponsor, you will ensure valued participation at the ACE, which is important for a robust and meaningful discussion of emerging topics. The Section also uses sponsorship funds to provide scholarships to students who represent the Section at competitions held at the International Conference and for Section leadership training. As a sponsor, you will be given an opportunity to reach out to all of those attending through a display in the exhibition area, and the Section will recognize your company at the conference and through the Section's website.
Please make plans to participate in the conference this year and to support the Florida Section as a sponsor. The Section sincerely appreciates your consideration of this request as sponsorship opportunities are still available!
Clair Fancy Outstanding Leadership and Service Award
We are accepting nominations for the the Clair Fancy Outstanding Leadership and Service Award now. Nominations for this award are due by October 5, 2019, with the award presented to the recipient during the ACE. For a copy of the nomination form, please click the link below.
---
Clair Fancy Award Chair:
Joe Brown – josephb@hgslaw.com
---
Past Clair Fancy Outstanding Leadership and Service Award Recipients
2019 – TBD
2018 – J. Michael Kennedy
2017 – Kevin Washington
2016 – Chris Spire
2015 – Mary Archer
2014 – Mike Markey
2013 – Max Lee
2012 – Liz Foeller
2011 – Dennis Mitchell
2010 – Jordan Haywood
2009 – Bruno Ferraro
2008 – Kathy Lockhart
Outstanding Young Professional Award
We are now accepting nominations for the the Outstanding Young Professional Award. Nominations for this award are due by October 5, 2019, with the award presented to the recipient during the ACE. For a copy of the nomination form, please click the link below.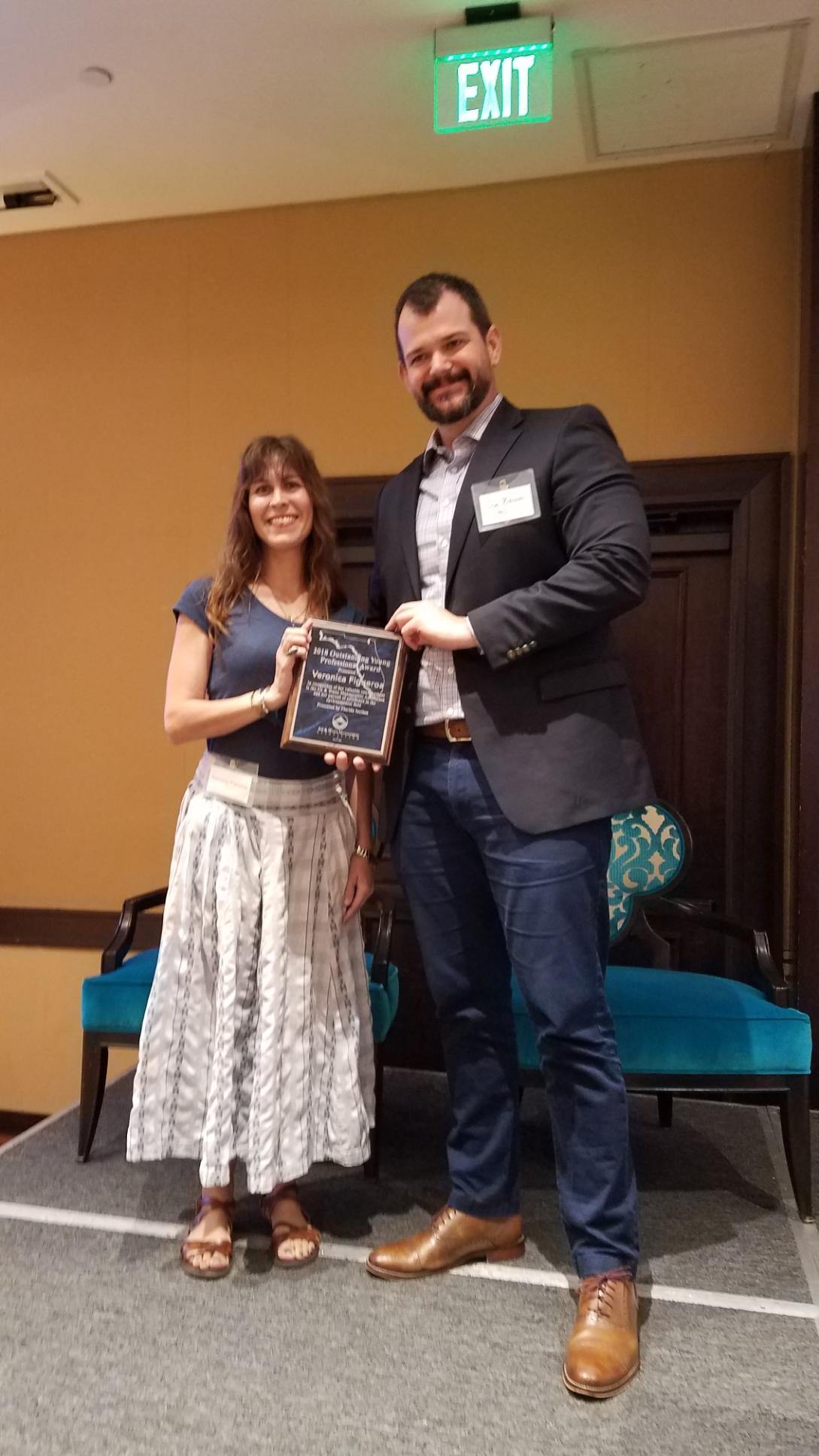 ---
Young Professional Award Chair:
Joe Brown – josephb@hgslaw.com
---
Students….We Need Your Participation!
Your participation is critical at our Florida Section ACE, and the benefits are huge. You will have featured opportunities to present before industry professionals and show-off your skills, participate in young professional events, and network to build your external reputation. If you are not already an A&WMA member, please find information regarding student membership protocol on the Students page.
This year once again, we are excited to host the ECI Student Competition as well as the Student Poster Competition at the Florida State University Turnbull Center. Please find below the details of both competitions as well as student volunteer forms. In addition to the competitions, this Conference will also be hosting a Student-Mentor breakfast where students will get paired with an experienced professional to spend 45 minutes enjoying breakfast, sharing experiences and networking.
This Just In!
The  Student Volunteer Information and Sign-Up Form includes information on how students can register and attend the conference for FREE, by participating in the conference OR volunteering to help with registration and/or technical sessions monitoring. If interested, please select this option when registering online.
Student Posters
University/college students are invited to submit abstracts on topics of environmental interest for presentation at a Student Poster Session to be held on October 29, 2019, during the Florida Air & Waste Management Association's 55th Annual Conference and Exhibition. New deadline for Student Posters: Abstracts must be received by October 7, 2019
For more information about the call for Student Posters or Student Poster Guidelines, click the buttons below.
Student EC Competition
University students, can you solve… The Environmental Challenge
A Competition for University Students
Attention!  Given the complexity of the problem, we encourage students from both engineering science and law to collaborate to form a stronger presentation. There are no school boundaries meaning your team can be comprised of students from various universities. It is up to you to build the best team (3 to 5 talented students)!
Purpose
The Environmental Challenge gives student teams the opportunity to develop solutions to an environmental problem and have the experience of presenting their solution to a panel of environmental professionals. We do not give you a lot of numbers to crunch. We are more interested to hear about the issues involved, how you interpreted the problem, how you got to your conclusions, and how well you can communicate and defend your thoughts. We want you to learn and have fun! This exercise gives us all a chance to participate and get the professionals of tomorrow to interact with the professionals of today.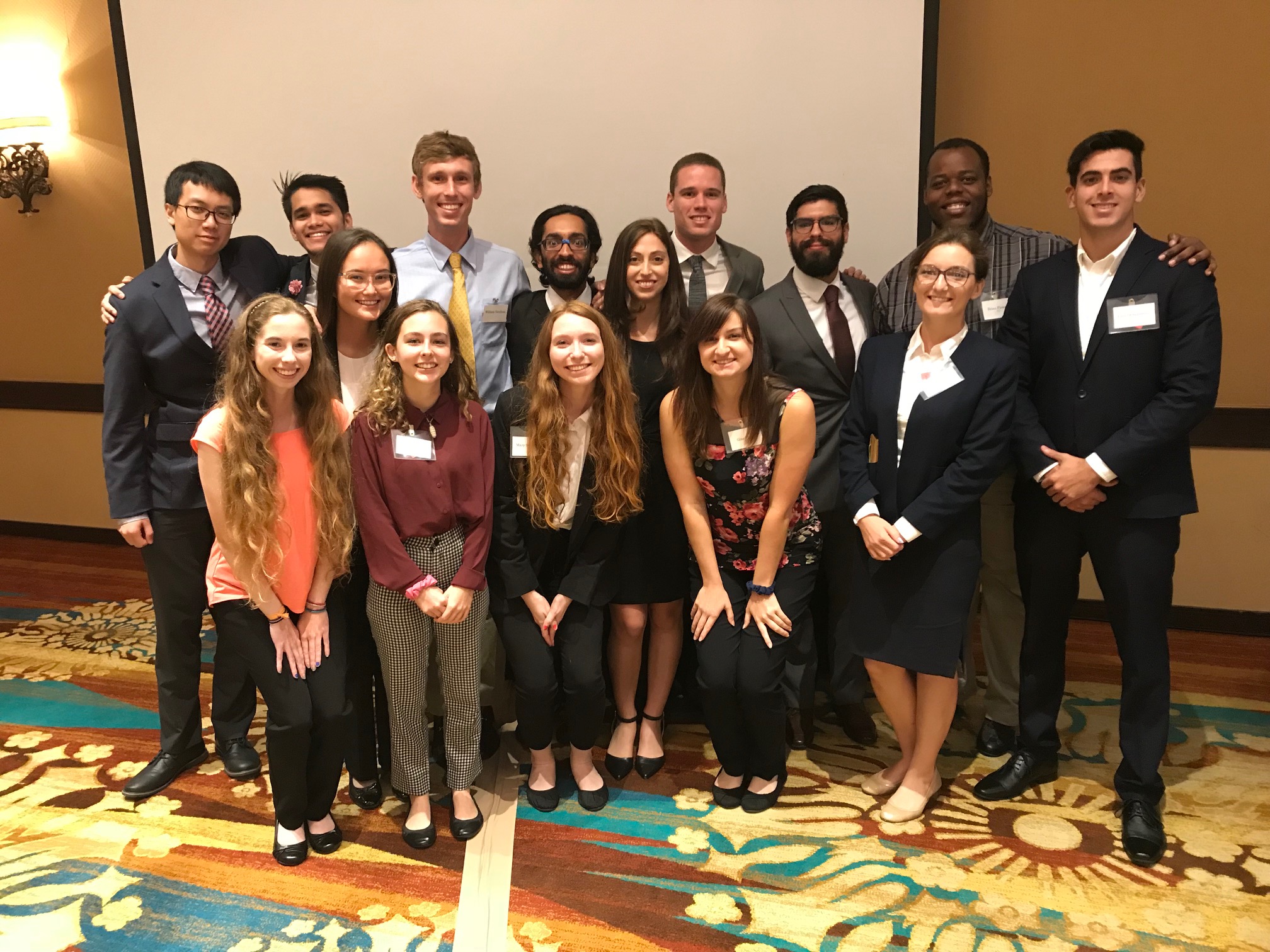 ---
Have questions?…contact the
Student Program Chair:
Upasna Rai – urai@kooglerassociates.com
---
Clair Fancy Scholarship
The $1,000 Clair Fancy Scholarship is still available to any student who has demonstrated service to the A&WMA! Please follow the directions and apply by using the application form at the button link below.
The Application must be recieved by October 15, 2019.