Welcome!
The A&WMA realizes the value of young professionals (YPs) under the age of 35 to the environmental industry. Therefore, the Florida Section Young Professionals group is focused on networking and furthering professional development through the hosting of various socials and webinars geared towards young professionals and professionals alike.
Information on the A&WMA's Young Professionals Advisory Council (YPAC), which was created to support the learning and networking opportunities needed to help YPs excel in their careers, can be found here: Young Professionals Advisory Council
If you have any ideas, comments, or questions about the Florida Section Young Professionals group – please email Christina Akly at Christina.Akly@flp.com
Upcoming Events
Please check back soon for future events. Make sure to connect with us using the social media buttons above to receive additional updates.
Past Events
52nd Annual Conference and Exhibition Happy Hour
The Florida Section A&WMA Young Professionals group kicked off the 52nd Annual Florida Section Conference with their first annual Happy Hour Networking event at Tampa Bay Brewing Company (TBBC) in Ybor City on Tuesday, October 25, 2016. YPs and YPs-at-heart came together to enjoy craft beer and delicious appetizers. The group had so much fun on Tuesday that we hopped back over to TBBC the next night after the conference.
This event brought together students, regulators, and professionals from a wide range of industries and it was great to get to know colleagues in a relaxed atmosphere over stouts, IPAs and pilsners. This marked the first YPs event for the Florida Section. We look forward to continuing this event and hope to continue to grow the Young Professional group within the section. Thanks to the Florida Section Board of Directors for supporting this event and the newly formed YPs group.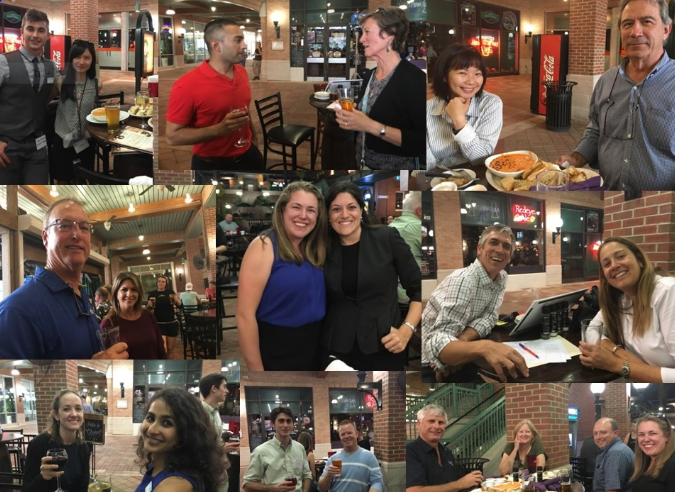 Membership
Young Professional Membership – $98 USD
Applicable to any person, age 35 or under and working in the environmental profession, and interested in accomplishing the mission and objectives of the Association. This membership is valid for the first five consecutive years of A&WMA membership in this category.  Young Professional Membership receives the same benefits as Individual Members.